The Dazed Media Internship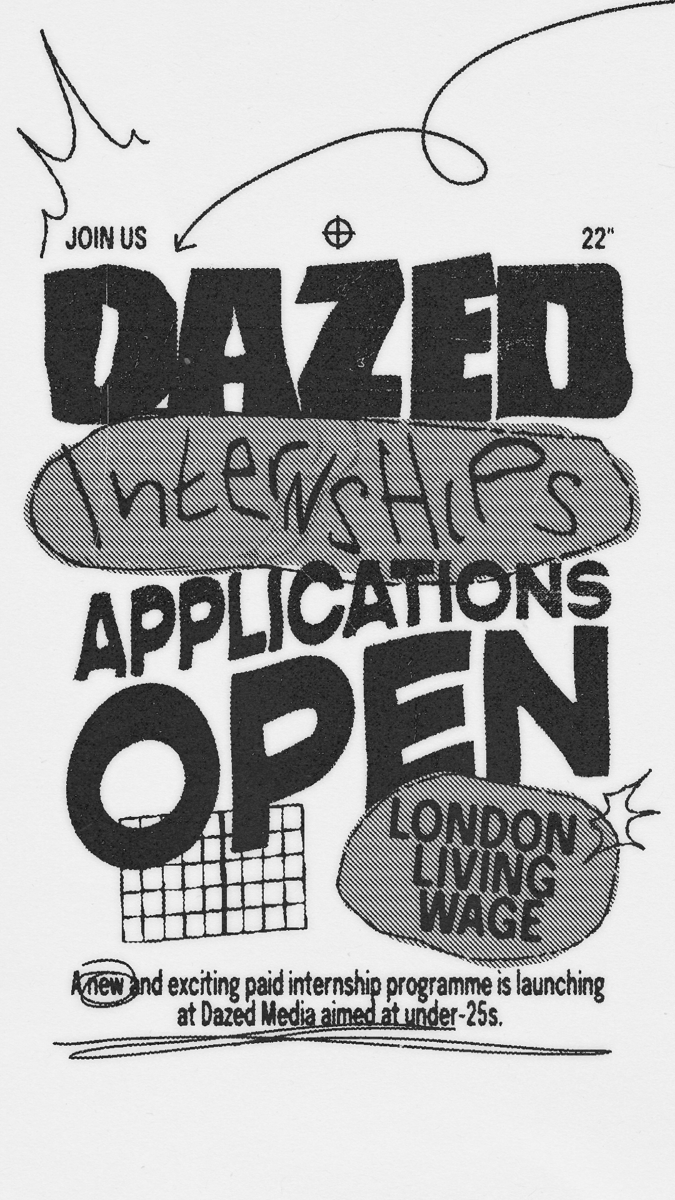 Our goal is to run an inclusive, inspiring and exciting internship programme. This internship is accessible to all no matter your education or experience, we want you! This will be a 6 month paid placement, designed to prepare you for a career in the creative industries. Check out how to apply below!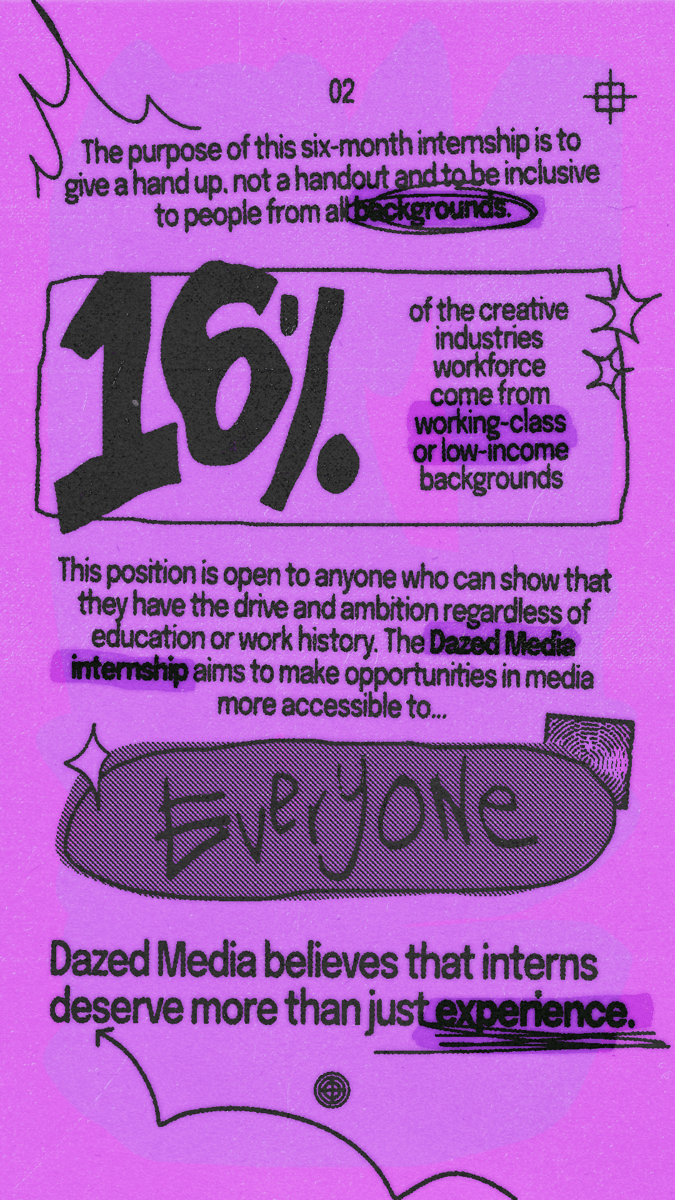 Why Join Dazed Media?
Dazed Media is the world's leading independent fashion and culture media brand.
Over 30 years ago, Jefferson Hack and Rankin set up a magazine that would become a movement: Dazed & Confused. The title became a lightning rod for cultural provocation – radically reframing international style culture. Today, we are an agenda-setting publishing powerhouse and the most efficient way to reach the world's most influential audiences. Dazed Media powers an ever-evolving network of premium digital channels and iconic print titles including Dazed, AnOther and Nowness.
How To Apply
Application Window:
8th February - 24th February 2023
Location:
Dazed Space - Central London

Placement Details:
Full time position, flexible and remote working optional.
Must have the right to work in the UK.

Dazed Media is shaking up and modernising the application process. Doing away with boring and time consuming CVs and Cover Letters. Opening up the application to you!
This is no longer about the education you had, if you went to Uni or the internships you've already done - this really comes down to how much you want to come and work with us!
To qualify for the internship we only as that you are:
Have the right to work in the UK
Bring enthusiasm to the role!
Apply with your initial submission below now!

3 Step Application Process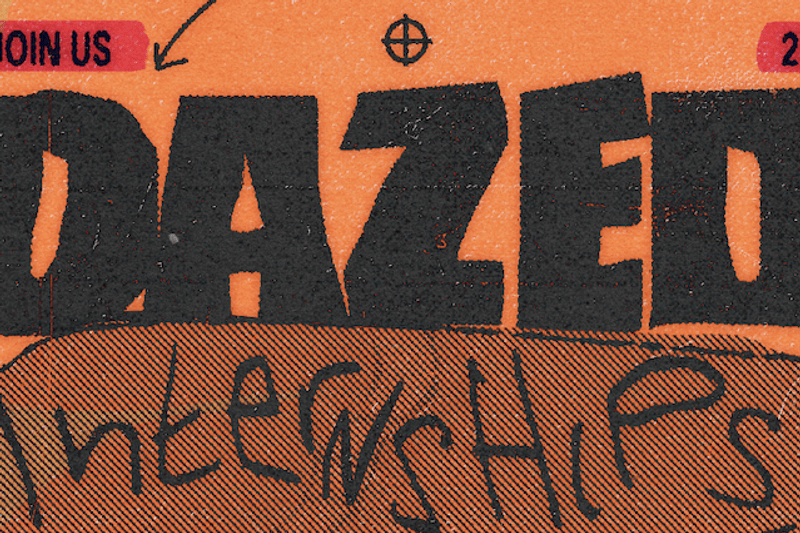 Step 1: Initial Submission
A voice note, video or written submission. This is your opportunity to tell us all about yourself and answer the question: Why do you want to work with us!
Step 2: Open Task
If your initial submission is successful, you will receive a small brief or task which we encourage you to complete in any way you feel shows us who you are! Using as broad a range of interesting skills as possible. The task will relate to the internship you are applying for, we strongly encourage you to use this piece of work for your portfolio after submitting it.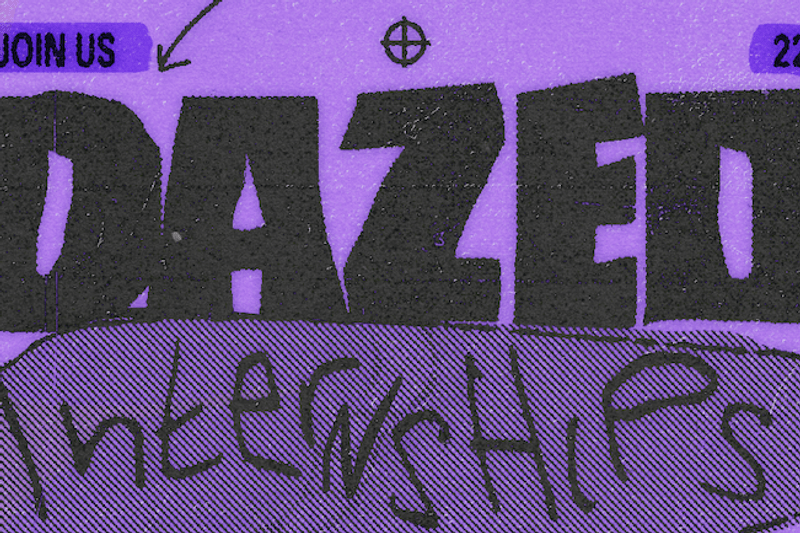 Step 3: IRL Dazed Open Day
We invite you to a open day and tour of our offices at 180 The Strand which includes a travel contribution, some Dazed merch and a Dazed Club membership.


Testimonials
Exploring the London fashion scene with my new Dazed family feels more like a dream than it does a new job role - I'm incredibly lucky to learn alongside the best in the industry, and forever grateful to consider Dazed my new home away from home.

Rae Martins Ashton

Marketing Assistant

Dazed has meant so much more to me than a Job, it is a creative space where the most exciting projects are completed in the most exciting atmosphere.

Eddie Langham

Culture & Ops Coordinator
What We Offer You
Company discounts including gyms, popular retailers & hotels

The chance to work in our iconic offices in the 180 the Strand, the epicentre of London creativity

Ongoing social events throughout the year and frequent invites to external Dazed events
Already working at Dazed Media?
Let's recruit together and find your next colleague.